"Like" us on Facebook to get the latest news and updates from First Presbyterian Church
"

Stewardship means to consciously take up our cultural power, investing it intentionally among the seemingly powerless, putting our power at their disposal to enable them to cultivate and create." – Andy Crouch
Now, ev
ery

person in our church can access over 15,000 Bible studies. RightNow Media has studies for small groups, families, students, leadership development, and much more. Our content comes from over 250 top Christian publishers and ministries.
John Piper, A Peculiar Glory
God has provided a way for all people, not just scholars, to know that the Bible is the Word of God. John Piper has devoted his life to showing us that the glory of God is object of the soul's happiness. Now, his burden in this book is to demonstrate that this same glory is the ground of the mind's certainty.
God's peculiar glory shines through his Word. The Spirit of God enlightens the eyes of our hearts. And in one self-authenticating sight, our minds are sure and our hearts are satisfied. Justified certainty and solid joy meet in the peculiar glory of God. Click on book for a link to Amazon.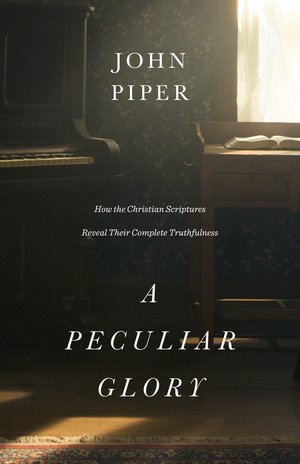 Paul David Tripp, Parenting
What is your calling as a parent? In the midst of folding laundry, coordinating carpool schedules, and breaking up fights, many parents get lost. Feeling pressure to do everything "right" and raise up "good" children, it's easy to lose sight of our ultimate purpose as parents in the quest for practical tips and guaranteed formulas.
In this life-giving book, Paul Tripp offers parents much more than a to-do list. Instead, he presents us with a big-picture view of God's plan for us as parents. Outlining 14 foundational principles centered on the gospel, he shows that we need more than the latest parenting strategy or list of techniques. Rather, we need the rescuing grace of God—grace that has the power to shape how we view everything we do as parents. Click on book for a link to Amazon.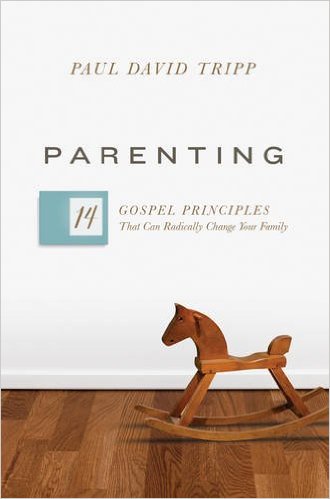 David Mathis, Habits of Grace
Hear his voice. Have his ear. Belong to his body.
Three seemingly unremarkable principles shape and strengthen the Christian life: listening to God's voice, speaking to him in prayer, and joining together with his people as the church. Though often viewed as normal and routine, the everyday "habits of grace" we cultivate give us access to these God-designed channels through which his love and power flow—including the greatest joy of all: knowing and enjoying Jesus. A complementary study guide for individual and group study is also available. Click on book for a link to Amazon.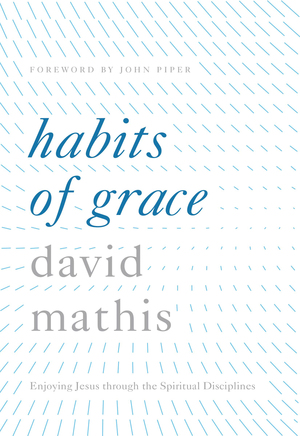 Tony Evans, Watch Your Mouth
Follow along with Dr. Tony Evans as he shares what the Bible teaches on the power of the tongue. With this interactive workbook, participants can take notes, work through insightful discussion questions, explore Scripture verses, and learn practical ways to use their tongues to speak life-changing words into the world. Designed to be used in conjunction with the DVD series. Click on book for a link to Amazon.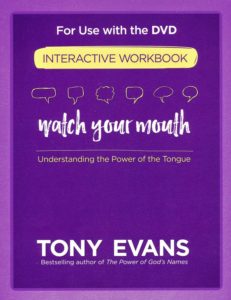 Paul David Tripp, Dangerous Calling
After traveling the globe and speaking to thousands of churches worldwide, Paul David Tripp has discovered a serious problem within pastoral culture.
Dangerous Calling reveals the truth that the culture surrounding our pastors is spiritually unhealthy—an environment that actively undermines the well-being and effectiveness of our church leaders and thus the entire church body. Click on book for a link to Amazon.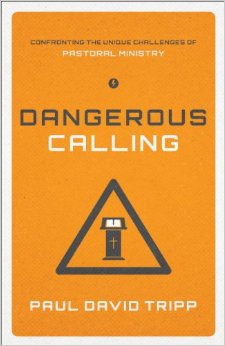 Paul David Tripp, New Morning Mercies
Mornings can be tough. Sometimes, a hearty breakfast and strong cup of coffee just aren't enough. Offering more than a rush of caffeine, best-selling author Paul David Tripp wants to energize you with the most potent encouragement imaginable: the gospel.
Forget "behavior modification" or feel-good aphorisms. Tripp knows that what we really need is an encounter with the living God. Then we'll be prepared to trust in God's goodness, rely on his grace, and live for his glory each and every day. Click on book for a link to Amazon.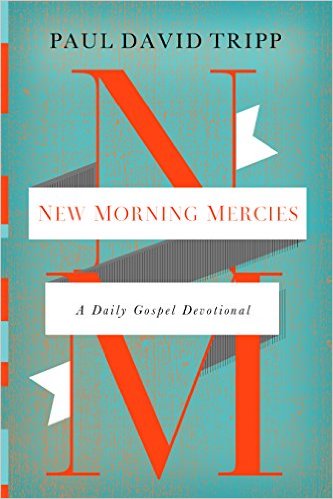 Timothy Keller, The Prodigal God
Newsweek called renowned minister Timothy Keller "a C.S. Lewis for the twenty-first century" in a feature on his first book, The Reason for God. In that book, he offered a rational explanation of why we should believe in God. Now, in The Prodigal God, Keller takes his trademark intellectual approach to understanding Christianity and uses the parable of the prodigal son to reveal an unexpected message of hope and salvation.
Within that parable Jesus reveals God's prodigal grace toward both the irreligious and the moralistic. This book will challenge both the devout and skeptics to see Christianity in a whole new way.